End-to-End Visibility for Network Security and Performance
Be confident your network is securely meeting business objectives
with a single source of truth.
Unmatched Network Visibility
LiveAction provides end-to-end visibility for network security and performance from a single source of truth. This gives enterprises confidence that the network is securely meeting business objectives, provides full network visibility to better inform NetOps and SecOps as they drive critical decisions for performance and threat response, and reduces the overall cost of network and security operations.
A recent study by Forrester Consulting found that LiveAction benefits include:
Payback on the full investment in 12 months

153% ROI in a 3-year period

Significant savings by reducing MTTR by 50% 

Increasing employee productivity by streamlining report generation to eliminate manual processes
Network Management
Proactively identify, troubleshoot, and resolve network and application performance issues regardless of where they occur.
Network Monitoring
Networking monitoring is key to maintaining network health and optimizing application performance.
Network Detection & Response
Advanced threats and vulnerabilities are out-pacing network defenders. Future-proofed security solution is a must.
SD-WAN
Unified SD-WAN visibility, policy verification, and rich troubleshooting. 
Cloud Monitoring
Accelerate your cloud migration with end-to-end visibility from on-premises environments into the public or multi-cloud.
Encrypted Traffic Analysis
Encrypted Traffic Analysis is a way to restore network visibility for defenders while maintaining privacy for users.
Ransomware
Leveraging Threateye's analysis of Deep Packet Dynamics, characteristics of network traffic can uncover activity relating to a user browsing a phishing website or clicking on a malicious link in an email that prompts a network-based malware call-back. 
LiveNX – Network Monitoring Software
LiveNX is a network and application performance monitoring platform with patented end-to-end visualization for a global view of the network and the ability to drill-down to individual devices.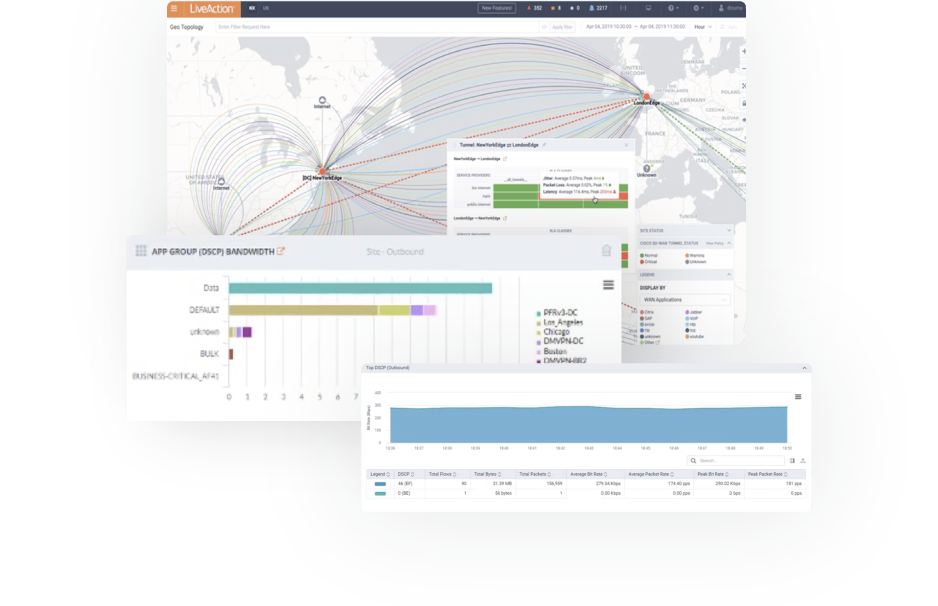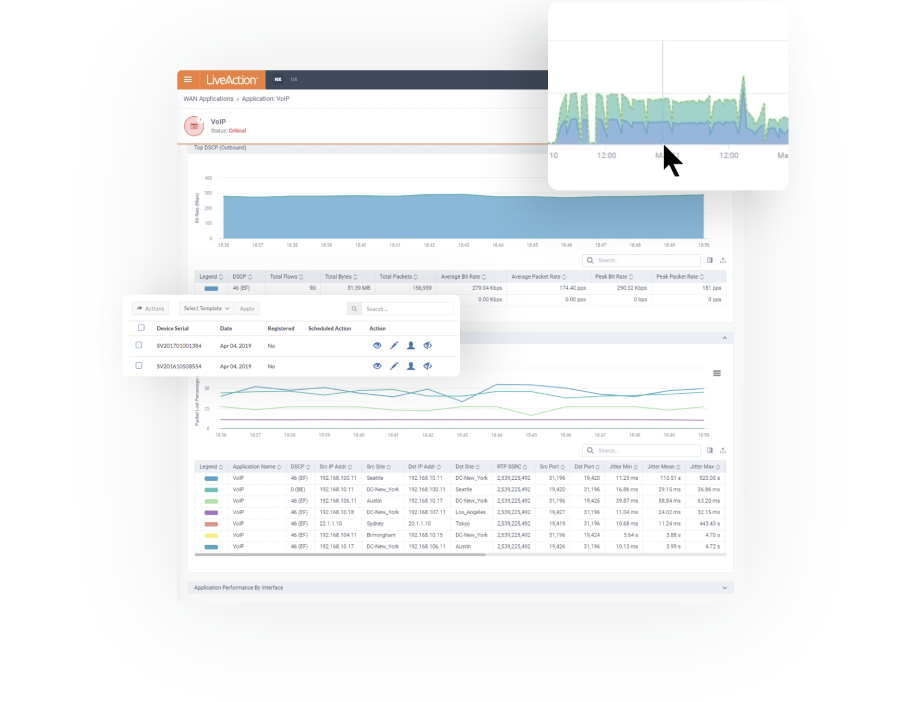 LiveWire – Extend Network Monitoring
LiveWire is a high-performance packet capture software that integrates seamlessly with LiveNX to extend network monitoring and application troubleshooting to remote sites and branches, WAN edge, and data centers.
LiveNA – Network and Application Anomaly Detection
LiveNA is an AIOps appliance that applies machine learning and heuristics to network datasets for advanced anomaly detection and predictive analytics for deeper network understanding.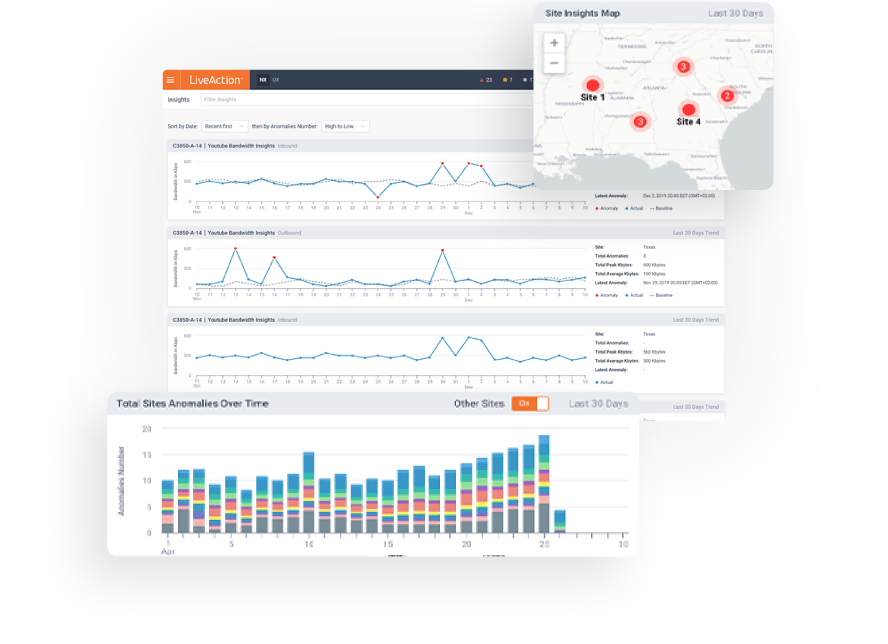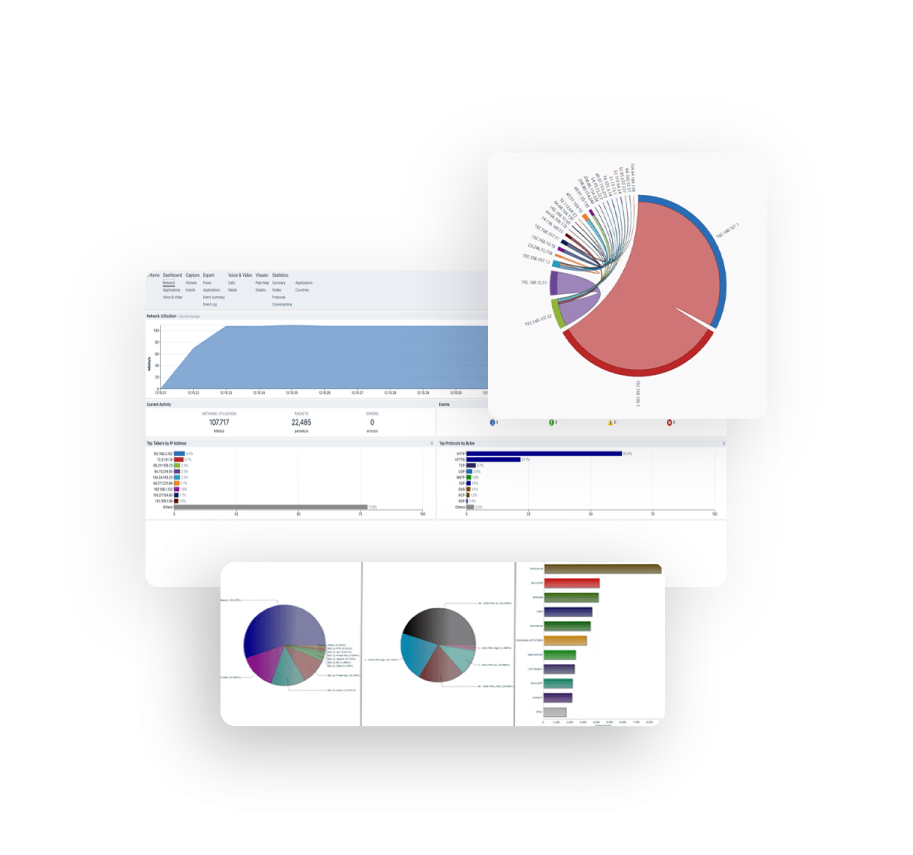 LiveCapture – Packet Capture and Analysis
LiveCapture is a high-performance packet capture software for network monitoring and troubleshooting of application-level issues. Designed and optimized for raw packet capture and analysis – without dropping a packet.
ThreatEye – Threat Detection and Encrypted Traffic Analysis
ThreatEye is a Network Detection & Response platform, unfazed by encrypted network traffic, that uses advanced behavioral analysis and machine learning for threat detection and security compliance.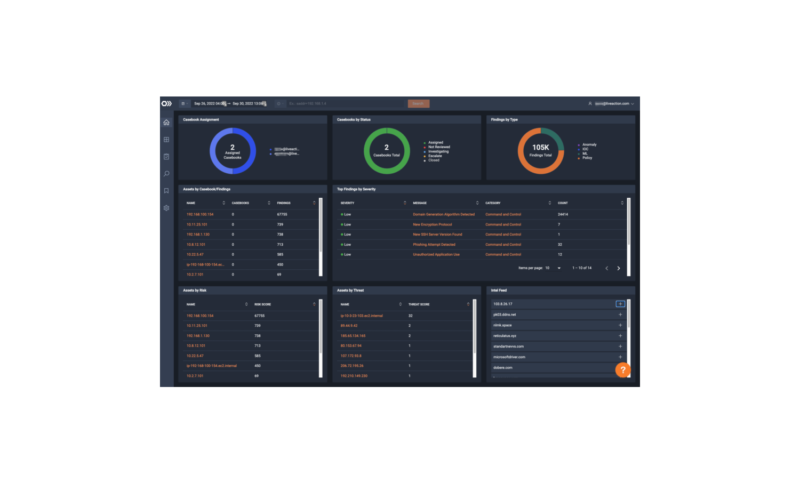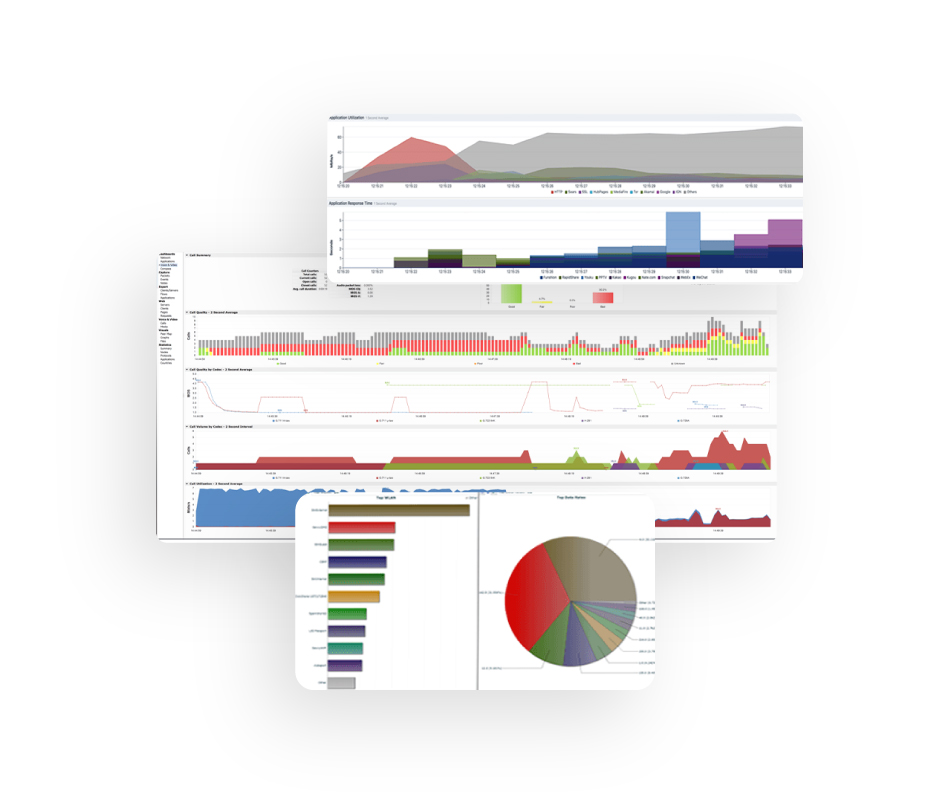 Omnipeek – Network Protocol Analyzer
Quickly identify and resolve network performance bottlenecks anywhere before they happen with LiveAction's powerful network software analyzer.
LiveSP – Network Monitoring for Service Providers
LiveSP™ is a multi-tenant platform that delivers service providers with a powerful application-aware management system, helping them and their business customers monitor application performance on the WAN.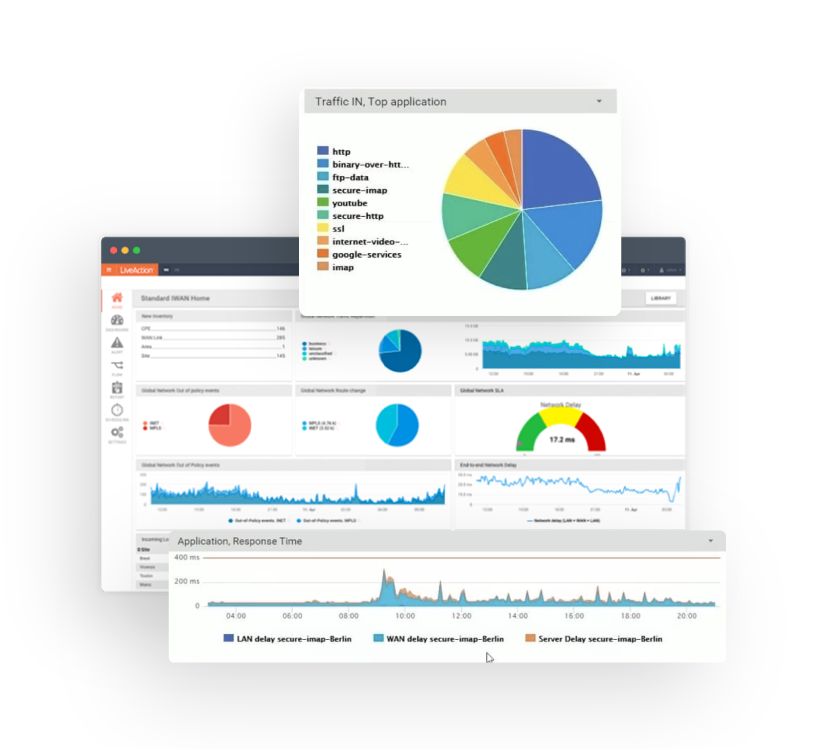 Increase Your Network Visibility and Application Performance Today
LiveAction provides end-to-end visibility of network and application performance from a single pane of glass. This gives enterprises confidence that the network is meeting business objectives, achieving full network visibility for better decisions, and reducing cost to operate the network.
Ready To Get Started with LiveAction?